2006-3-6 with Ambassador Zhou WenZhong

2006-6-1 with Ambassador Nguyen TamChien

Google Analytics
2009/04/13-2011/10/23
4438 visits from 65 countries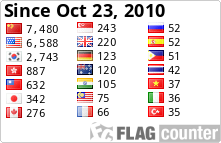 Dr. Gang Guo
Croft Associate Professor of Political Science and International Studies, The University of Mississippi
128 Deupree Hall, University, Mississippi 38677-1848
Telephone: 662 915-5419 Fax: 662 915-7808 E-mail: gg at olemiss dot edu
---
Education
Ph.D., University of Rochester, Political Science, 2002-10-11

Dissertation: "Party Recruitment and Political Participation in Mainland China"

M.A., University of Rochester, Political Science, 2001-03-01
LL.B., Institute of International Relations, Beijing, China, International Politics, 1997-07-01
Sole-Author Articles in Refereed Journals since 2005
"China's Local Political Budget Cycles." American Journal of Political Science, Volume 53, Number 3, July 2009, Pages 620-631.
"Vertical Imbalance and Local Fiscal Discipline in China." Journal of East Asian Studies, Volume 8, Number 1, January-April 2008, Pages 61-88.
"Retrospective Economic Accountability Under Authoritarianism: Evidence from China." Political Research Quarterly, Volume 60, Number 3, September 2007, Pages 378-390.
"Persistent Inequalities in Funding for Rural Schooling in Contemporary China." Asian Survey, Volume 47, Issue 2 (March/April), 2007, Pages 213-230.
"Organizational Involvement and Political Participation in China." Comparative Political Studies, Volume 40, Number 4, April 2007, Pages 457-482.
"Decentralized Education Spending and Regional Disparities: Evidence from Chinese Counties 1997-2001." Journal of Chinese Political Science, Volume 11, Issue 2, Fall 2006, Pages 45-60.
"Party Recruitment of College Students in China." Journal of Contemporary China, Volume 14, Number 43, May 2005, Pages 371-393.
Academic Experience
Croft Associate Professor, the University of Mississippi, July 2008 to present.
CCKF Visiting Fellow, Institute of Political Science, Academia Sinica, Taiwan, ROC, June 2008 to July 2008.
Croft Assistant Professor, the University of Mississippi, August 2002 to June 2008.

Courses taught: Introduction to Comparative Politics, Asia in World Affairs, Political Economy of East Asia, Politics of China, Seminar in Comparative Parties and Elections, East Asian Studies, China through the Media

Trainee, Harvard University

National Science Foundation summer institute on Empirical Implications of Theoretical Models (EITM), 2002.

Thesis Supervisor, University of Rochester

Kharis Templeman's Senior Honors Project thesis, 2001 - 2002.

Research Assistant for Professor Curtis Signorino

Lead programmer of STRAT, a program for analyzing statistical strategic models, 2000 - 2002.

Research Assistant for Professor Melanie Manion

Summers 1998 - 2000.